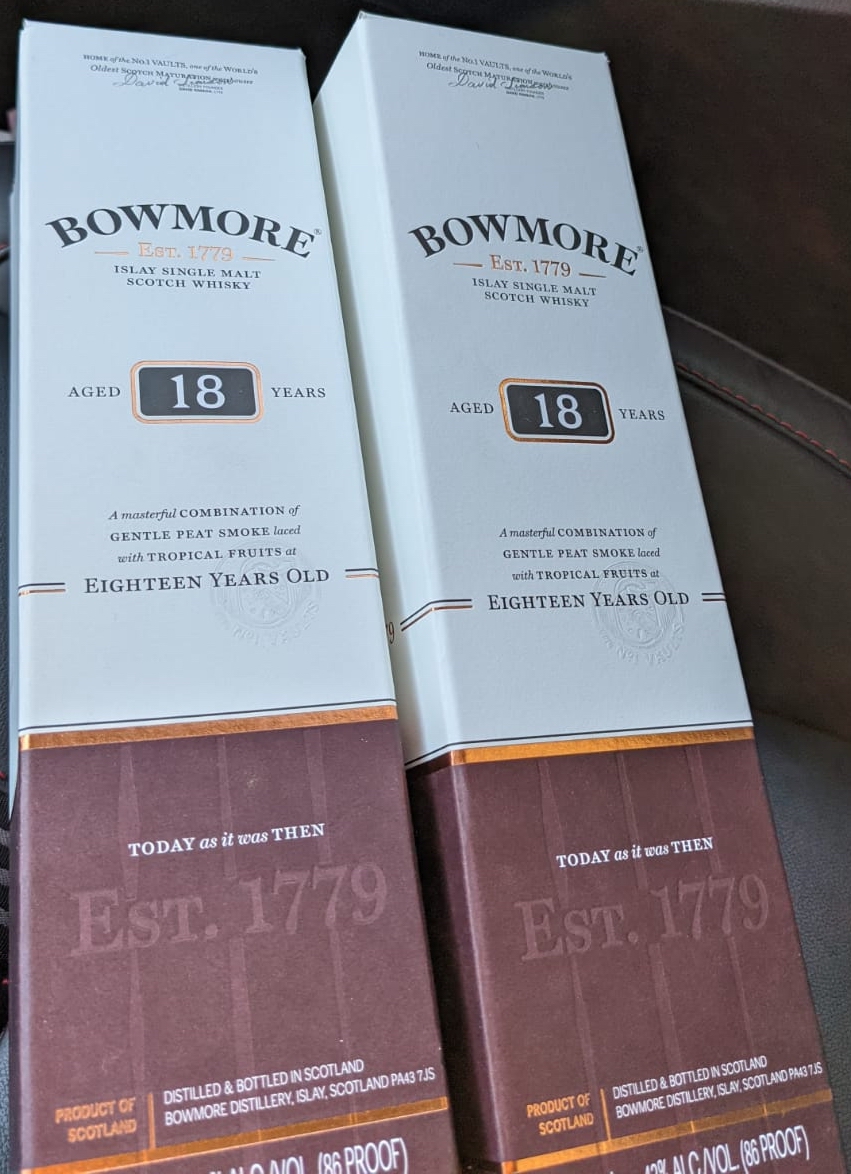 Date Drank: 2021-02-19
Region: Scotch Whisky – Islay
Type: Single Malt
Age Statement: 18 years
Size: 750ml
ABV: 43% ABV
Cask Type: Bourbon barrels & Sherry casks
Distiller: Bowmore Distillery
Location: The distillery lies on the South Eastern shore of Loch Indaal Scotland
Bottler: Morrison Bowmore a facility in Springburn, Glasgow.
Purchase Location: Wine and Beyond 760 St Albert Trail Unit 200, St. Albert, AB T8N 3P8
Purchase Date: February 2021
Cost: $138.00 including GST & Deposit
Tasting Notes From The Bowmore Website:
BREATHE IN: Creamy caramel toffee, with ripe fruit and smoke aromas
SIP: Incredibly complex, with beautiful soft fruit and chocolate balanced with a light smokiness
SAVOUR: The long and wonderfully balanced finish
Colour: chill filtered and coloured to mellow mahogany
TransparentSmoke Review: This is a relatively newcomer to the whisky scene. It was introduces in 2007 to replace the Bowmore 17 year. It has jumped to the top of many peoples go to for a fine drink. I have seen it as low as a $104.95 all in on sale so if you can get it, it's worth the drink.
I shared these two bottles with my whisky club. Let's just say it went over smashingly.
Our Score: 92/100
Bottles on Hand: