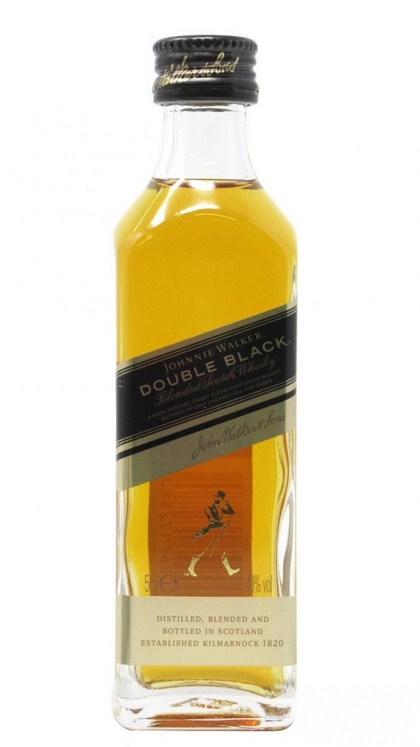 Tasting Date: 2020-12-11
Region: Scotch whisky
Type: Blended – Strongly influenced by powerful West Coast and Island whiskies
Age Statement: NAS
Size: 50ml
ABV: 40% ABV
Cask Type: Matured in heavily charred oak casks
Distiller: The Cardhu Distillery is listed as the home of Johnnie Walker by the Malt Whisky Trail
Location: Nestled in the Knockando hills, near Archiestown, Moray, Scotland
Bottler: Diageo plants in Leven, Fife and Shieldhall, Glasgow
Purchase Location: Econo Liquor 4313 167 Ave NW, Edmonton, AB T5Y 3Y2
Purchase Date: 2020-12-08
Cost: $44.95 including GST & Deposit (for the Discover Collection)
Tasting Notes From The Johnnie Walker Website:
NOSE: Take in the delicious scent of sweet smoke and cloves.
PALATE: Relish the unmistakably peaty taste – rich with raisins, fresh apples and a tropical orange flavour combined with creamy vanilla.
FINISH: Evolving to a wonderfully long, warming finish. The smoldering spice from oak-aged casks makes for a powerful and lingering smokiness.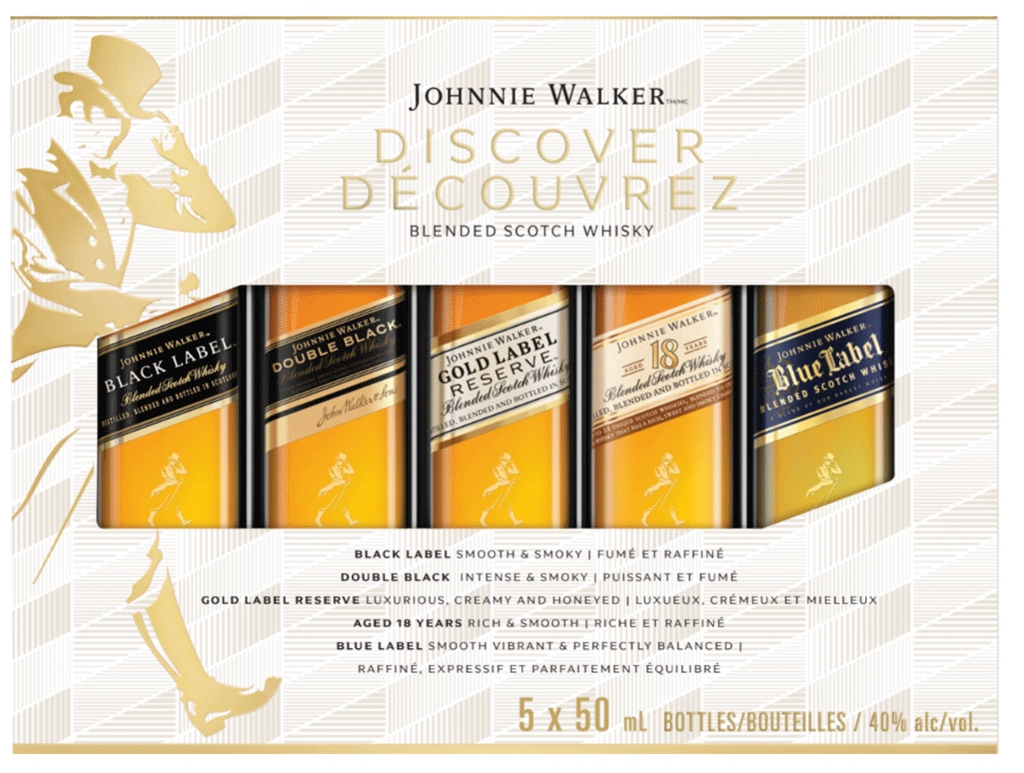 Colour: Straw to copper
TransparentSmoke Review: This is the first time I have had this whisky. I don't know why I have waited so long to try it. The smoke and peat open this dram up and their addition surprised me turning the Johnnie Wlaker Black Label base into something special. I have to honestly say I was hoping that the rest of the line-up was going to go further in this direction. I had not at the time of tasting, tried Johnnie Walker Aged 18 year or Johnnie Walker Blue label yet, so I had a couple of reasons to be hopeful.
It is said that they start with the exact same whisky as Johnnie Walker Black label and then "add more". Point of note is that the labelling loses it's 12 year age statement in the process. It also loses its' Speyside regional designation and most sites are now calling it a Islay whisky.
Each Johnnie Walker held it's own charm, but I was impressed that Johnnie Walker Double Black was my second favourite. I need to get a bottle of this of everyday sipping.
Johnnie Walker Discover Collection Tasting Results:
Johnnie Walker Black Label – 81/100
Johnnie Walker Double Black – 88/100
Johnnie Walker Gold Label Reserve – 77/100
Johnnie Walker Aged 18 Years – 78/100
Johnnie Walker Blue Label – 89/100
Our Score: 88/100
Bottles on Hand: