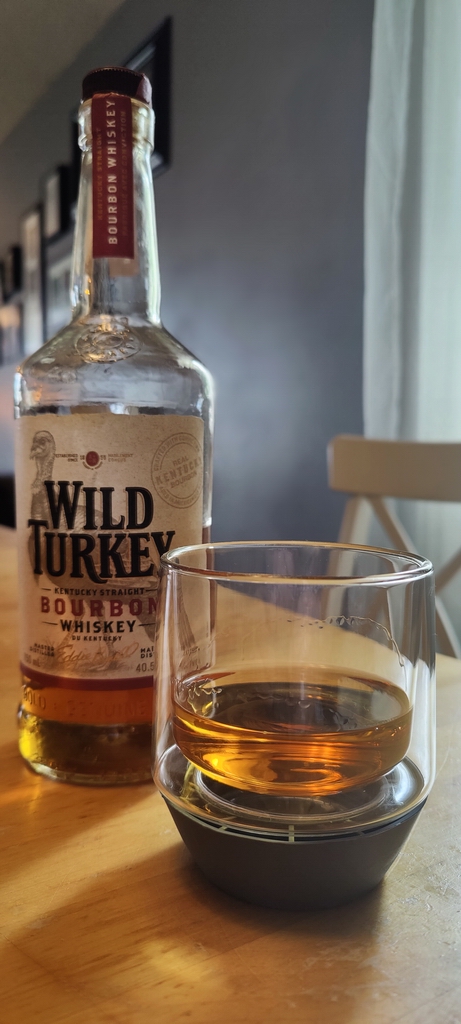 Tasting Date: 2021-06-05
Region: American Whiskey
Type: Straight Bourbon (75% corn, 13% rye, 12% malted barley)
Age Statement: NAS
Size: 750ml
ABV: 40.5% ABV
Cask Type: New charred American oak
Distiller: Wild Turkey Distilling Co.
Location: 1417 Versailles Rd, Lawrenceburg, Kentucky, USA
Bottler: Wild Turkey Distilling Co.
Purchase Location: Sobeys Liquor Hollick Kenyon 5215 167 Ave NW, Edmonton, Alberta, Canada
Purchase Date: June 4th 2021
Cost: $28.44 including GST & Deposit
Tasting Notes From The Wild Turkey Website:
With notes of sweet vanilla, pear, and hints of spice, this bourbon finishes with a flavor that is full and rich, whether enjoyed straight or with a mixer.
Colour: Orange Copper
TransparentSmoke Review: This is the Wild Turkey for people new to Wild Turkey. Wild Turkey 81 Bourbon Whiskey comes with a nice easy finish and and at 40.5% ABV it is perfect for mixed drinks. It's big brother Wild Turkey 101 is one of my favourites, and Wild Turkey 81 has the same profile, just not amped up to the same level. The apple grabs me on first nose and is washed away by oak and brown sugar. I still can't find pear in Wild Turkey for the life of me, sorry. Vanilla fills my palate and I get a little bit of a reminder of those caramel squares wrapped in cellophane, but not fresh ones, ones you found in a drawer from last Halloween. I can get the rye spices on the finish, but they are not strong at all and make this extremely approachable for new drinkers. The expected alcohol burn of the 101 is missing as well on the finish, an interesting trick that.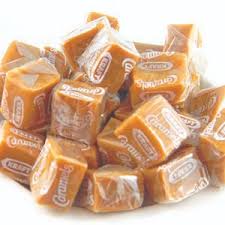 Wild Turkey 81 Bourbon Whiskey was introduced in 2011; long, long after Wild Turkey 101 had already made Jimmy Russell famous back in the 1960's. Jimmy's son Eddie Russell is Master Distiller now and it is his signature on this bottle of whiskey. It is said that Wild Turkey 81 uses the same mash bill of 75% corn, 13% rye, and 12% malted barley for all of their bourbons and the only thing that changes is the age and the proof. This tastes like that is exactly where they cut the corners, on age and ABV.
Let us consider for a second though, that Wild Turkey 81 Bourbon Whiskey may have been created for a very specific reason. That this may have been created specifically to fill a hole in the Wild Turkey lineup. That it was made to cash in on the the cocktail movement that has been making strides since 2007. I have had my share of Whiskey Sours, Old Fashioned's and Manhattans that would have been better with this in it. Some people will tell you that the cocktail movement is over and that COVID killed it. It is hard to get excited for a hand made beverage, when you are stuck at home, and your SkipTheDishes driver is 20 mins late and you know the ice is melting in your $17 drink. Maybe that is why you are here reading about drinking your whiskey straight. Well I can assure you that a small dram of Wild Turkey 81 Bourbon Whiskey would not be a bad place to start.
Technically this product is now called Wild Turkey Bourbon ever since Eddie took over in 2015. I am using an anachronism by calling it Wild Turkey 81 Bourbon Whiskey. I am doing that to avoid confusion, because there is another product sold exclusively in Australia that used to be called Wild Turkey 86.8 and is now also been renamed to Wild Turkey Bourbon. Again I am going to say that I think the name change was exclusively for the cocktail scene, to make it easier for the uninitiated to order a Wild Turkey cocktail.
Our Score: 78/100
Bottles on Hand: