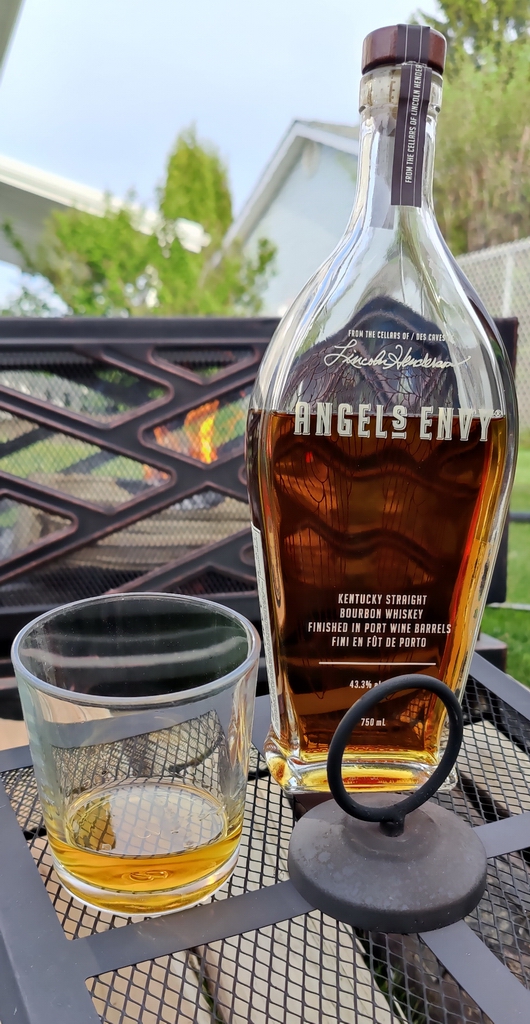 Tasting Date: 2021-06-05
Region: American Whiskey
Type: Kentucky Straight Bourbon Whiskey Finished In Port Wine Barrels (This cannot be referred to as Bourbon or an American Whiskey. It is legally a spirit.)
Age Statement: NAS
Size: 750ml
ABV: 43.3% ABV
Cask Type: New charred American oak and finished for 6 months in port wine barrels
Distiller: Angel's Envy Distillery Louisville Distilling Company, a subsidiary of Bacardi Limited
Location: Angel's Envy Distillery 500 E. Main St. Louisville, Kentucky, USA
Bottler: Angel's Envy Distillery Louisville Distilling Company
Purchase Location: Wine And Beyond Windermere 6284 Currents Drive NW Edmonton, Alberta, Canada
Purchase Date: May 29th 2021
Cost: $84.05 including GST & Deposit
Tasting Notes From The Angel's Envy Website:
NOSE: You'll detect notes of subtle vanilla, raisins, maple syrup and toasted nuts
PALATE: Vanilla, ripe fruit, maple syrup, toast and bitter chocolate
FINISH: Clean and lingering sweetness with a hint of Madeira that slowly fades
Colour: Gold color laced with reddish amber hues, nearly copper in tone
TransparentSmoke Review: There hasn't been a bottle of Angel's Envy Port Finished Straight Bourbon for sale anywhere in Alberta since at least Christmas. I know, because I have been looking.
On May 29th Wine and Beyond Liquor stores had their 6th Annual Spring Spirit Event at just two of their stores. Thousands of people put their names in to win a chance to purchase one of 150 bottles in their "Rare Release Collection" at MSRP. I didn't win a spot, but, my wife did! She won spot number 31 and ended up choosing a bottle of Old Rip Van Winkle 10yr Straight Bourbon Whiskey for $109.95.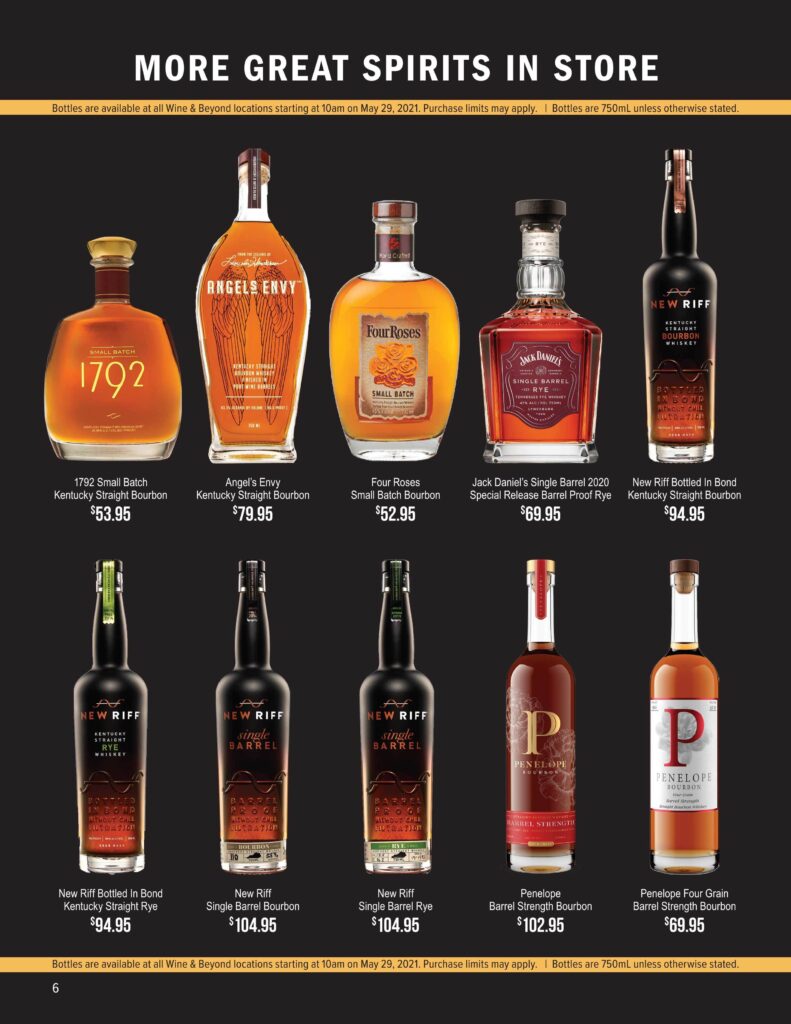 At the same time as the rare release event, a whole bunch of difficult to find bottles were released to the general public. I was most excited to see Angel's Envy Port Finished Straight Bourbon on that list. As luck would have it we were able to score two bottles that day.
There is often much to be said when individuals purchase more than one bottle at these events. I would like a chance to explain myself. We each only purchased one bottle, as per the rules. I also feel vindicated because I purchased the second bottle for my whisky club: "The Amber Drams Initiative". Also in my defence, this past Wednesday, I saw a dozen bottles of Angel's Envy Port Finished Straight Bourbon on the shelf at Olympia Liquor for $71.99!
So this is where I smack my forehead and admit that I am an idiot. I bought my bottle of Angel's Envy Port Finished Straight Bourbon at the Spring Spirit Event and it never occurred to me that other stores would have their allocations available soon as well. I am fully aware that alcohol in Alberta is imported and controlled by the AGLC (Alberta Gaming, Liquor and Cannabis). All stores in the province order from the AGLC and except for a few "Store brands" (ie: Kirkland, President's Choice, etc) they can all order the same thing when it arrives. I don't know why it never occurred to me that a whole train car or semi trailer must have pulled up this month from Kentucky, because since the 29th of May, these products are showing up everywhere.
The bottle of Angel's Envy Port Finished Straight Bourbon my club enjoyed was bottle #1577 of batch #76Q. Tasted outside next to the fire, this was our first drink of the night. The nose is brown sugar, vanilla and oak with a hint of red wine tannins. I found a lot of ethanol for such a low ABV and the fact the we were outside. (COVID rules, we had to be outside).
The palate an the Angel's Envy Port Finished Straight Bourbon was far more interesting, it was classic bourbon with my favourite extra note being that I got a hint of Cherry Vanilla Coke. Then after a few drams it reminded me of a Kalimotxo. (If you haven't had one of these on a hot day you must!) The finish is short and light due to the low ABV. It was very easy to drink and unfortunately makes me want to use the descriptor "smooth".
Our Score: 82/100
Bottles on Hand: