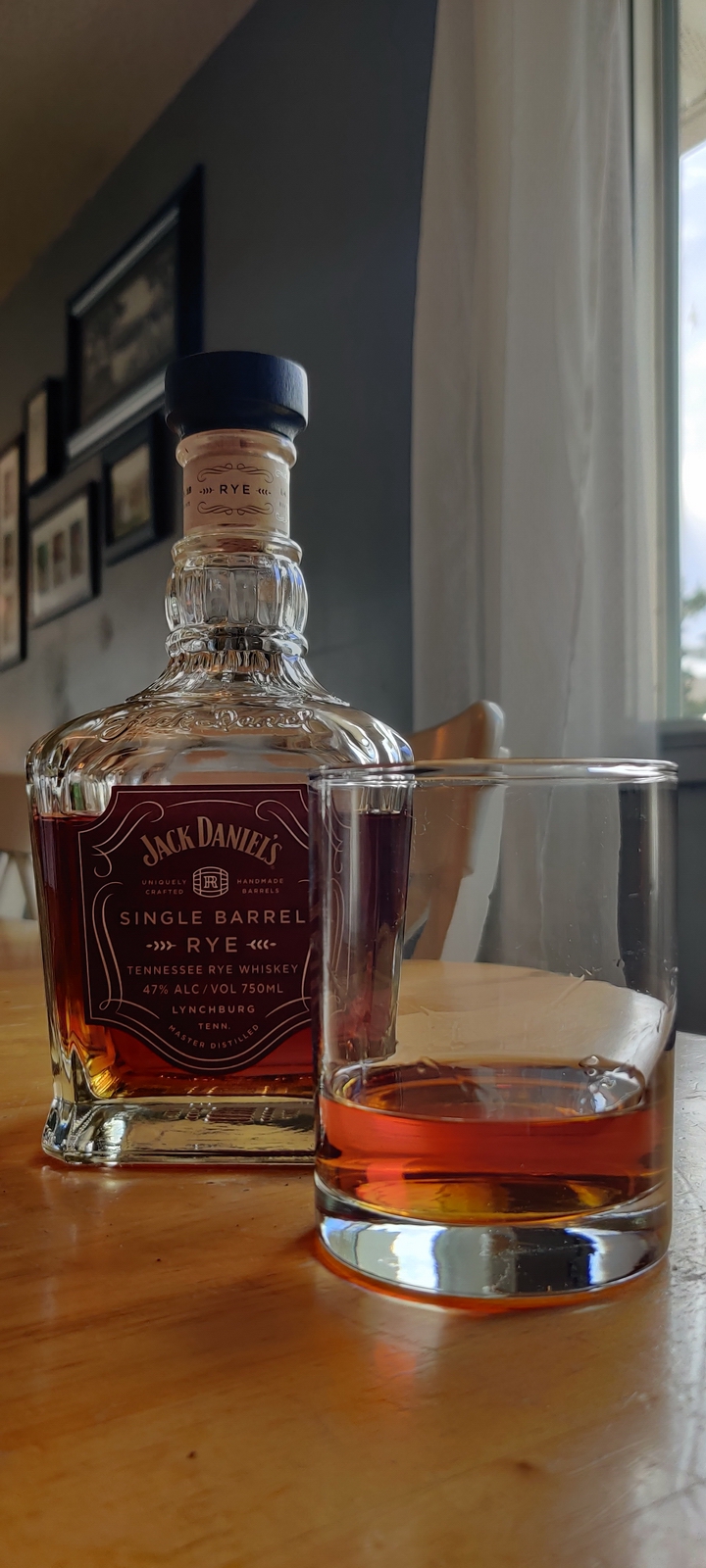 Tasting Date: 2021-04-04
Region: American Whisky
Type: Rye – 70% Rye, 18% Corn, 12% Malted Barley
Age Statement: NAS (maybe 4 years)
Size: 750ml
ABV: 47% ABV
Cask Type: New charred American oak
Distiller: Jack Daniel's
Location: Lynchburg, Tennessee
Bottler: Jack Daniel's
Purchase Location: Liquor Gallery 13030 50 St NW, Edmonton, Alberta, Canada
Purchase Date: December 2020 (opened December 2020)
Cost: $59.99 including GST & Deposit
Tasting Notes From The Jack Daniel's Website:
Complex flavors of ripe fruit mingle with light toasted oak notes to create a taste rich with spice and a pleasant lingering finish
Colour: Red amber
TransparentSmoke Review: My bottle information on the neck says it is from barrel number 18-7225, rick number L-4, and bottled on 2018-10-05. This is a beautiful looking dram, I really like the red amber colour. But I instantly got confused by the nose. I can't pull anything out specifically, as the spice keeps kicking my ass. Ultimately I keep getting a corn smell, which is weird and unexpected for a Rye.
At 47% the kick is supposed to be there but it really just makes this a really slow sipper. I read around the internet thinking that I must be the only person that didn't like this as much as was expected and what I learned is two fold:
Lots of people didn't love it, you just have to search for them
There is a huge variation in bottles, and "to be fairrrr" I will need to give this one a second chance down the road with another bottle.
Our Score: 58/100
Bottles on Hand: