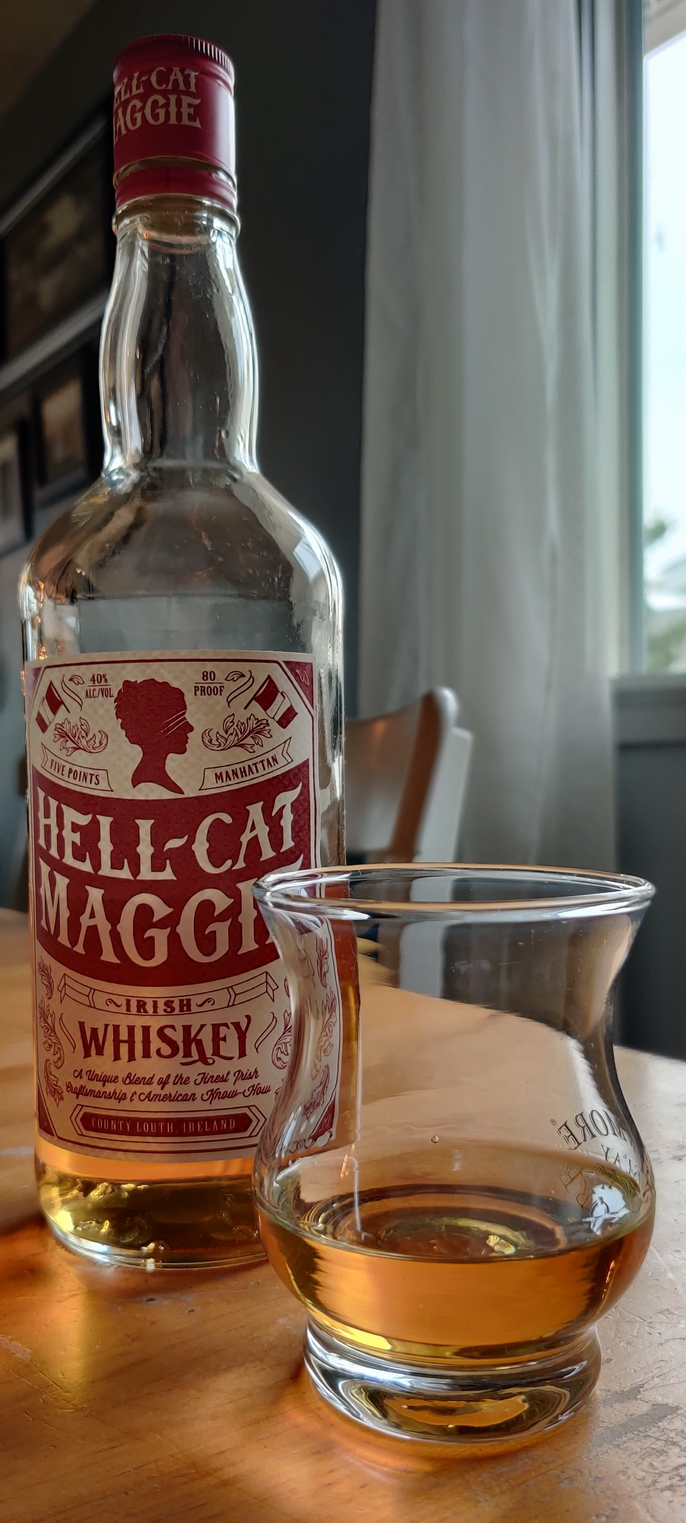 Tasting Date: 2021-03-28
Region: Irish Whisky
Type: Blended Irish Whiskey mix of pot still and grain whiskey
Age Statement: NAS
Size: 750ml
ABV: 40% ABV
Cask Type: Oak
Distiller: Cooley Distillery
Location: Louth, Ireland
Bottler: Phillips Distilling Co. At their plant in Minneapolis, MN USA
Purchase Location: Sobeys Liquor Lakeland 120 590 Baseline Rd. Sherwood Park, Alberta
Purchase Date: March 13, 2021
Cost: $33.69 including GST & Deposit
Tasting Notes From The Phillips Website:
None
Colour: Golden Straw
TransparentSmoke Review: I have to admit they got me. I bought this on a whim completely because of the cool name and packaging. I had no idea what was in the bottle. All I knew was that it was a few days before St. Patrick's day and this was on sale. Turns out, I didn't get taken, it's actually not bad.
The product is bottled and marketed by Phillips Distilling Co. out of Minneapolis. They are famous for their schnapps. The whiskey was made at the Cooley Distillery in Ireland and this bodes well as they also make the wonderful Tyrconnell line there as well. I'm not saying this is the same product, but it most likely means it is at least three years of age and made in the traditional manner.
The bottle or website says nothing about what to expect in the bottle. What I got was clean and simple Vanilla biscuit with a hint of sweet oak spice. If it wasn't for the grain alcohol finish I would have given this a 80 for the fact I can drink it like water.
Our Score: 73/100
Bottles on Hand: