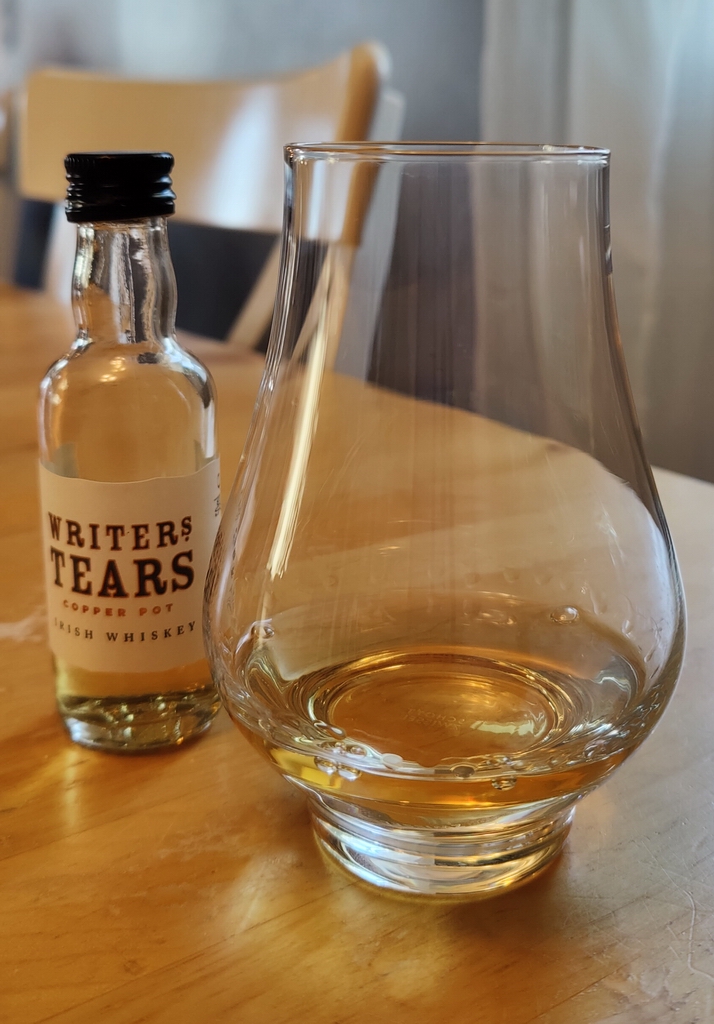 Tasting Date: 2021-06-28
Region: Irish Whiskey
Type: Blended (Aged Single Pot Still and Single Malt)
Age Statement: NAS
Size: 50ml
ABV: 40% ABV
Cask Type: Flame Charred American Oak bourbon casks
Distiller: Walsh Whiskey Distillery
Location: Ireland's Ancient East region on the 18th century Royal Oak estate
Bottler: Walsh Whiskey Distillery
Purchase Location: Crossroads Liquor Store #46 975 Broadmoor Blvd. Sherwood Park, Alberta, Canada
Purchase Date: May 14th 2021
Cost: $6.39 including GST & Deposit
Tasting Notes From The Walsh Whiskey Website:
NOSE: Flashes of apple with hints of vanilla.
TASTE: Gently spiced, ginger & orchard fruits.
FINISH: Long & elegant with dark chocolate.
Colour: Straw
TransparentSmoke Review: The weather is hot, some sort of heat dome over Western Canada right now. Lytton, British Columbia set a Canadian record yesterday of 46.1C. That is the highest temperature ever recorded in Canada. It is 33C here in Edmonton, both air conditioners are running full blast. I wanted something to go with the heat. I chose Writer's Tears Copper Pot. I should have thought it through and picked a bourbon.
I had such high hopes for Writer's Tears Copper Pot, but the mini is at an ambient temperature of 27.2C according to my laser thermometer. All I get on first pass is ethanol. After a good 20 minutes it is ethanol and green apple. Water released one pop of caramel and hint of vanilla. The palate is just green apple. A small amount of ginger spice presents on the finish. Considering the amount of green apple in this, I should have poured a Crown Royal Apple.
Writer's Tears Copper Pot didn't live up to my expectations, it isn't very layered or dynamic. It's the first whiskey since I reviewed Amrut Indian Single Malt Whisky that I openly stated that I would prefer to drink something else.
Our Score: 49/100
Bottles on Hand: