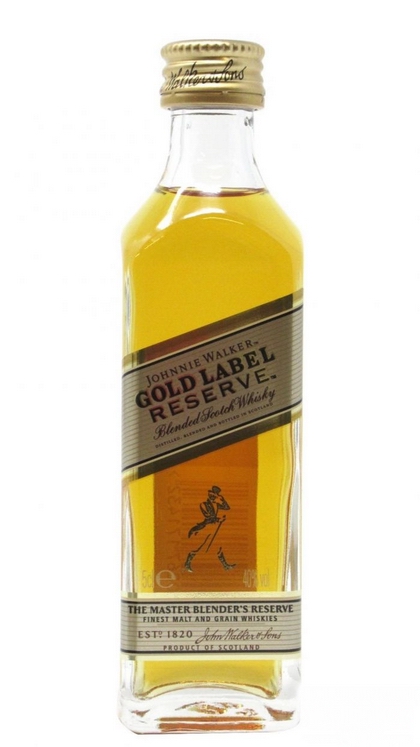 Tasting Date: 2020-12-11
Region: Scotch whisky – Highland
Type: Blended
Age Statement: NAS
Size: 50ml
ABV: 40% ABV
Cask Type: Oak casks
Distiller: The Cardhu Distillery is listed as the home of Johnnie Walker by the Malt Whisky Trail
Location: Nestled in the Knockando hills, near Archiestown, Moray, Scotland
Bottler: Diageo plants in Leven, Fife and Shieldhall, Glasgow
Purchase Location: Econo Liquor 4313 167 Ave NW, Edmonton, AB T5Y 3Y2
Purchase Date: 2020-12-08
Cost: $44.95 including GST & Deposit (for the Discover Collection)
Tasting Notes From The Johnnie Walker Website:
NOSE: Opening with the sweet, enticing scent of honey – made characterful by subtle hints of more woody notes.
PALATE: Developing on the tongue – layers of vibrant and tropical fruit, with a distinct creamy vanilla flavour.
FINISH: Johnnie Walker Gold Label Reserve brings together all the moreish golden flavours in one sensationally long, lingering finish.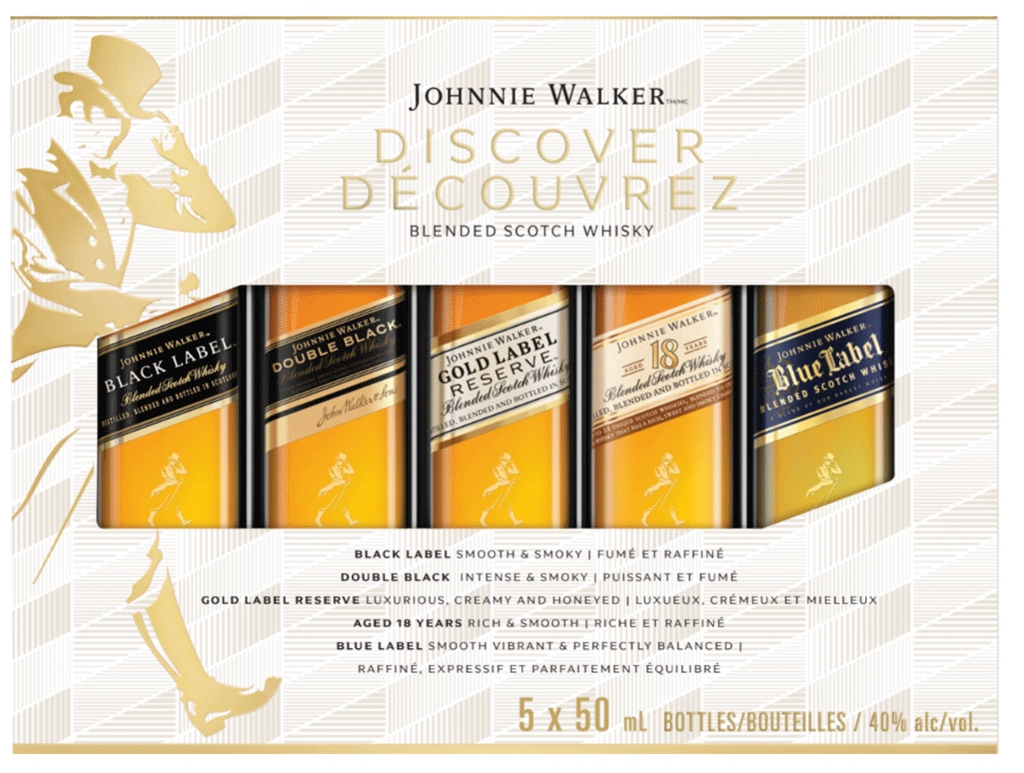 Colour: Straw
TransparentSmoke Review: Johnnie Walker Gold Label Reserve tends to get lost in this sample pack. With its' claim to fame being a honeyed, sweeter, nose and palate, Having just tried the Black Label and the Double Black, this was thin and ethanolly. It lacked any thing I was looking for. No Smoke, no peat, no bite.
I would recommend the Johnnie Walker Gold Label Reserve for anyone wanting to make a whisky based cocktail.
My call would be to use it specifically in this cocktail: The John Collins
2 ounces Johnnie Walker Gold Reserve
1 ounce lemon juice
1 ounce simple syrup
3 ounces club soda
Garnish: Maraschino cherry
Garnish: Orange slice
Combine whisky, lemon juice and simple syrup in ice filled Collins glass. Stir thoroughly. Top with club soda and garnishes.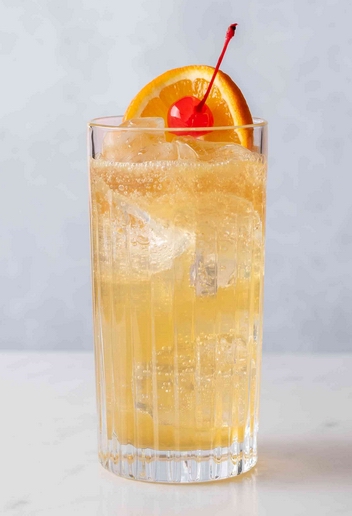 Each Johnnie Walker held it's own charm, Johnnie Walker Gold Label Reserve didn't stand out, but it also didn't shame the line up. Each has a reason to be, this I think, is my recommendation for high end cocktails.
Johnnie Walker Discover Collection Tasting Results:
Johnnie Walker Black Label – 81/100
Johnnie Walker Double Black – 88/100
Johnnie Walker Gold Label Reserve – 77/100
Johnnie Walker Aged 18 Years – 78/100
Johnnie Walker Blue Label – 89/100
Our Score: 77/100
Bottles on Hand: