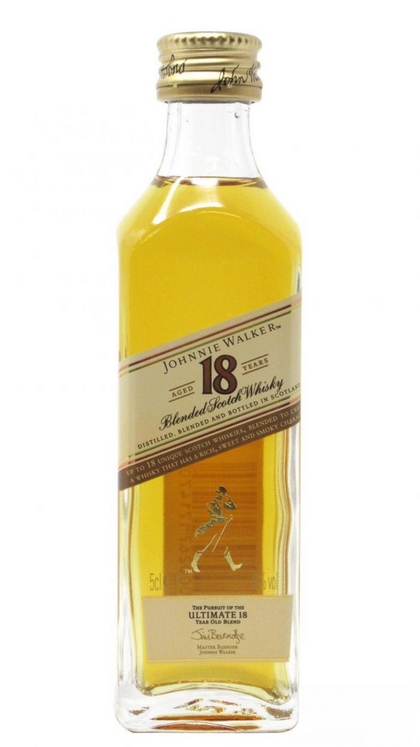 Tasting Date: 2020-12-11
Region: Scotch whisky
Type: Blended – Features a combination of up to 18 different whiskies, including the likes of Cardhu, Glen Elgin, Auchroisk and Blair Athol, among others.
Age Statement: 18 Years
Size: 50ml
ABV: 40% ABV
Cask Type: Oak casks
Distiller: The Cardhu Distillery is listed as the home of Johnnie Walker by the Malt Whisky Trail
Location: Nestled in the Knockando hills, near Archiestown, Moray, Scotland
Bottler: Diageo plants in Leven, Fife and Shieldhall, Glasgow
Purchase Location: Econo Liquor 4313 167 Ave NW, Edmonton, AB T5Y 3Y2
Purchase Date: 2020-12-08
Cost: $44.95 including GST & Deposit (for the Discover Collection)
Tasting Notes From The Johnnie Walker Website:
NOSE: A wonderfully rich aroma, combining notes of rich, sweet fruit with hints of toffee and caramel.
PALATE: A comforting mix of warming, malty cereal and smooth creamy vanilla, with fragrant notes of almond and tropical tangerine.
FINISH: A lingering finish with hints of dark chocolate, citrus peel and a very light, aromatic smoke.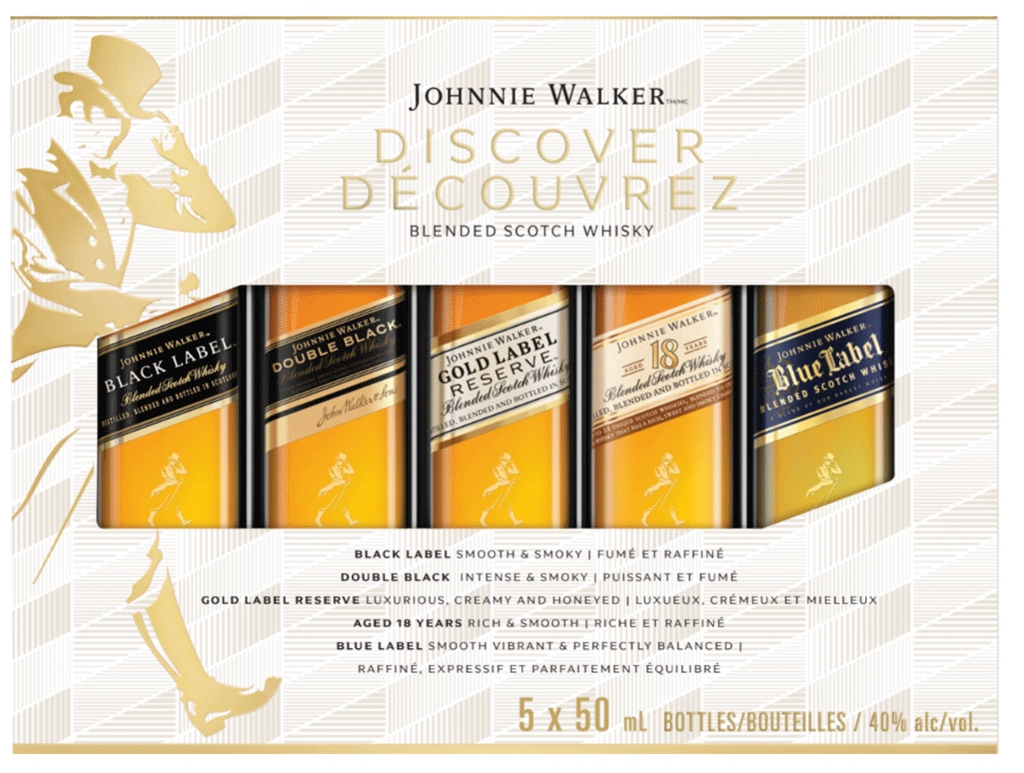 Colour: Straw
TransparentSmoke Review: Each Johnnie Walker keeps getting smoother and this is no exception. Traces of smoke on the finish help this one score marginally higher than the Gold Label Reserve. At about $150 around here, this is one expensive dram for such lack luster flavour.
While I think a Glen Grant Aged 12 Year at $52 is a worthy competitor for your money. The truth is that the Glen Grant doesn't taste like Johnnie Walker. This does. So if Johnnie Walker is your go to and you want to change the flavour profile from classic Black Label to be richer and smoother and less harsh, this is the whiskey for you.
Each Johnnie Walker holds it's own charm, but I can't reconcile the price tag and the flavour profile.
Johnnie Walker Discover Collection Tasting Results:
Johnnie Walker Black Label – 81/100
Johnnie Walker Double Black – 88/100
Johnnie Walker Gold Label Reserve – 77/100
Johnnie Walker Aged 18 Years – 78/100
Johnnie Walker Blue Label – 89/100
Our Score: 78/100
Bottles on Hand: