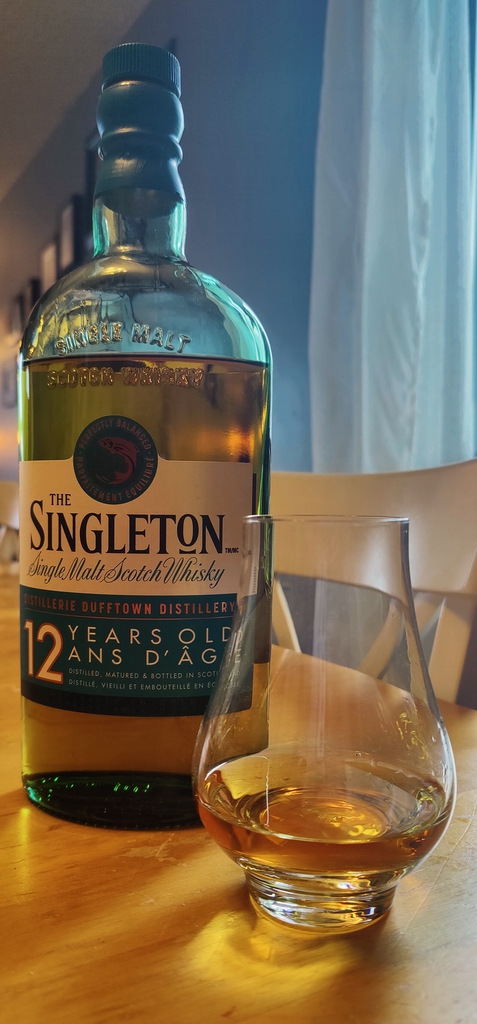 Tasting Date: 2021-06-21
Region: Scotch Whisky – Speyside
Type: Single malt
Age Statement: 12 Years
Size: 750ml
ABV: 40% ABV
Cask Type: Predominantly matured in American oak ex Bourbon casks and blended with a small portion of liquid rested in European ex Pedro Ximenez Oloroso Sherry oak casks
Distiller: The Dufftown Distillery
Location: Church St, Dufftown, Keith, Scotland
Bottler: The Dufftown Distillery
Purchase Location: Real Canadian Liquor Store Clareview 4950 – 137Ave NW Edmonton, Alberta, Canada
Purchase Date: June 19th 2021
Cost: $34.73 including GST & Deposit
Tasting Notes From The Singleton Website:
NOSE: Fresh, light and clean. Fresh fruitiness and soft fragrant notes; scented leather, subtle sandalwood and vanilla.
BODY: Light to medium.
PALATE: Fresh and easy to drink; spicy, then soft and pleasantly sweet. Fruity, with citrus, raisins, vanilla and a hint of honey.
FINISH: Short, creamy and smooth.
Colour: Amber gold
TransparentSmoke Review: They got me with sales, add-ons and point giveaways. Bear with me here as I outline all of the things the store did to get me to buy this one bottle of Singleton 12 Year Old. First off they went and put Singleton 12 Year Old on sale for $32.98 for Father's day. That is a huge discount as it usually retails for $43.99 + GST. That should have been enough, but then they decided to give away a free Hop House 13 beer with it, value $3.35.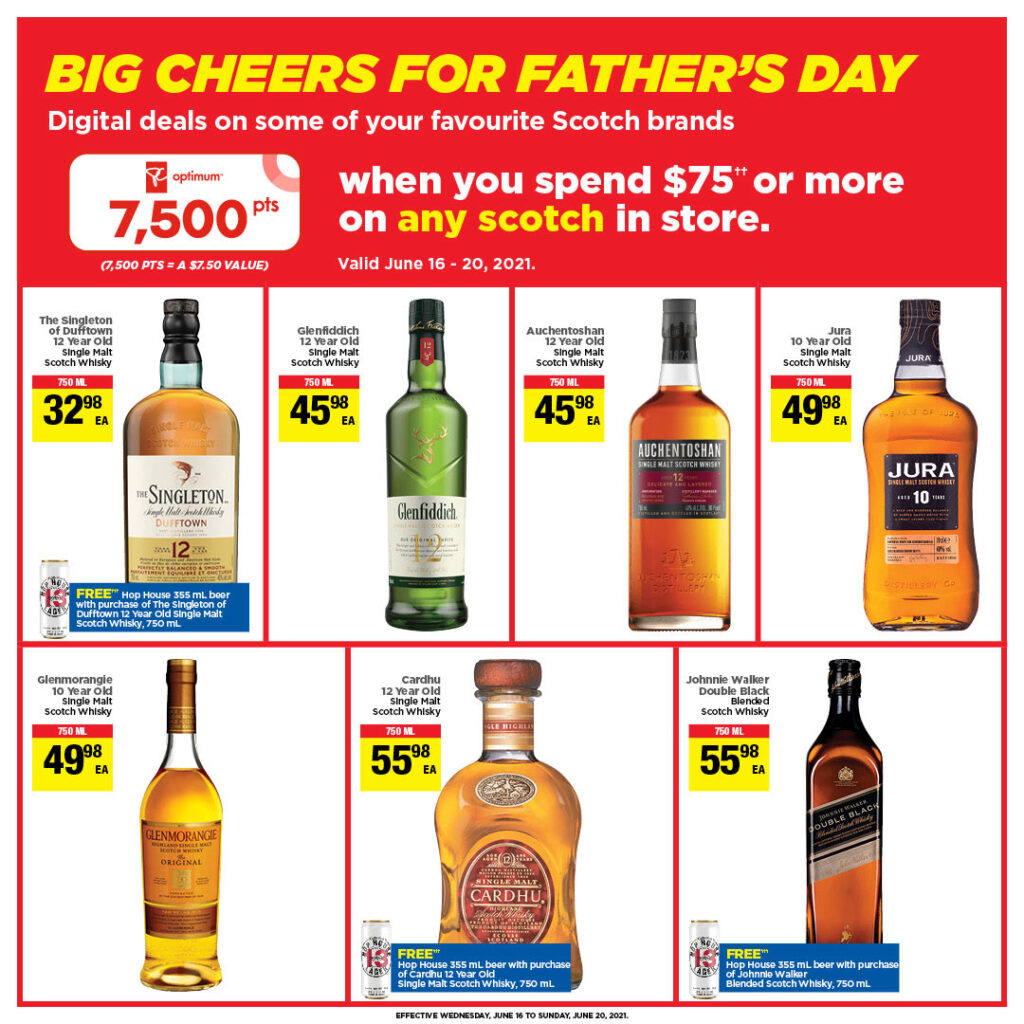 Then I earned 7500 points for spending more than $75 on scotch. Earned points can be redeemed like money, 10,000 points ($10) at a time. To get to $75 I added a bottle of Jura 10 for $49.98, regular price $64.99 + GST. Again a crazy sale price, but it also had an in store special and came with a 4 pack of Sapsucker Organic Sparkling Tree Water (worth $9).
On a regular day I would have spent $114.62 all in, on those two bottles. When you take the value of the free stuff off of the sale prices, my final cost for the two bottles was $67.46. That is less than the regular price of the bottle of Jura 10. So in my mind I got the Singleton 12 Year Old for "free"!
I think I know why Singleton is doing all this. The fact my bottle doesn't match the one in the ad is the first clue. They have very recently re-done their packaging and have started redistributing their products all over the world. I would imagine the free stuff and deep discounts are to get us to look at an old brand once again. I think it is working.
Bit of history: Singleton is produced at three different distilleries.
The Singleton of Dufftown distillery traditionally distributed to Europe
The Singleton of Glendullan distillery traditionally distributed to North America
The Singleton of Glen Ord distillery traditionally distributed to Asia
All three of the distilleries provide huge amounts of whisky to famous blends such as Johnny Walker and Bell's. Starting in about 2007 each distillery released a 12 year offering, that is why we need the (Dufftown) on the title. Each specific distillery's bottles were sent to 1/3 of the world. Over time the Dufftown vintage became popular in North America and the Glen Ord bottlings became popular everywhere. So in 2019 Diageo started supplying bottlings to wherever demand was highest. So now we have Dufftown's Singleton 12 Year Old in Western Canada for the first time.
For a "free" bottle it has really surprised me. Well, actually, for any bottle it has really surprised me. The immediate nose is of green apples and grass. It is simple as stated, but clean and with hints of vanilla underneath. The palate is "Fresh and easy to drink", but I am not sure those are tasting notes. More likely it is a statement that accentuates the fact that the dram is not as complex as more expensive whiskies. I think the point here is that they pretty much named all the tasting notes I found with all of my digging in one sentence on their web page.
"[ ] spicy, then soft and pleasantly sweet. Fruity, with citrus, raisins, vanilla and a hint of honey."

From the Singleton website https://www.thesingleton.com/products/12-year-whisky
The more amazing thing is that the things you thought you might get at this price point are missing. There is no ethanol burn, no taste of E150 caramel colour, and no weird phenols. This Singleton 12 Year Old is just a simply good dram at an amazing price point.
This bottle looks to have been bottled on February 16th 2021 based on the date code.
Our Score: 76/100
Bottles on Hand: