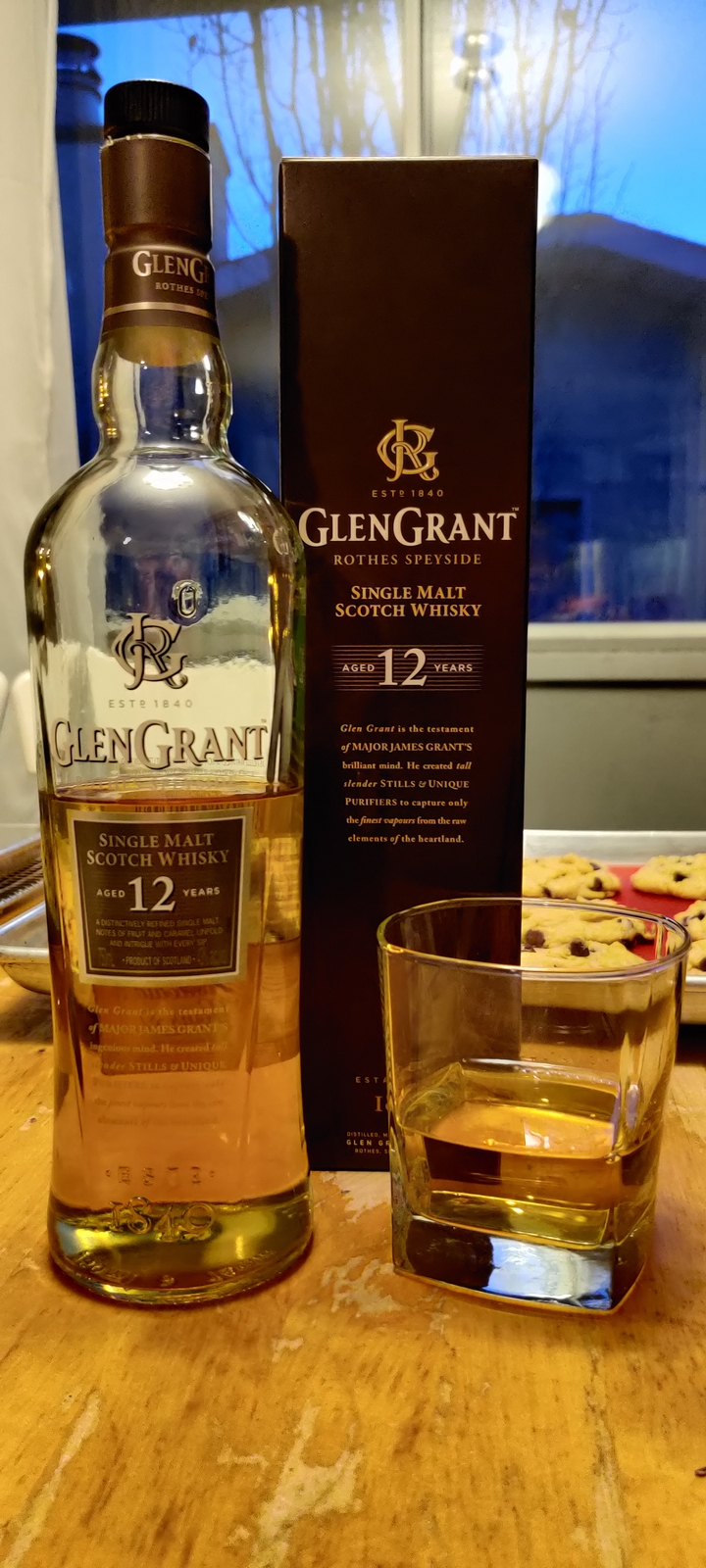 Tasting Date: 2021-03-30
Region: Scotch whisky – Speyside
Type: Single malt
Age Statement: 12 years
Size: 750ml
ABV: 43% ABV
Cask Type: Oak
Distiller: Glen Grant Distillery
Location: Glen Grant Distillery Elgin, Rothes, Aberlour AB38 7BS, United Kingdom, Scotland
Bottler: Glen Grant Distillery
Purchase Location: Chateau Louis Liquor Store 11450 117 St NW, Edmonton, AB T5G 3E8
Purchase Date: January 2021
Cost: $52.99 including GST & Deposit
Tasting Notes From The Glen Grant Website:
AROMA: Honey, pear and apple with hints of almond and citrus
TASTE: Apple pie crust, caramel and vanilla
FINISH: Lingering fruit with subtle hints of spice
Colour: Bright Gold
TransparentSmoke Review: My first nose said pineapple. Then I lost it behind the honey and couldn't find it again. I have gone back to this whisky a few times over the last few weeks and it does the same thing to me each time. Pineapple and then honey. It's a very easy drinker.
This is a relatively new release, making it's debut in mid 2016. I like it and would recommend. Doing the research for this article, I found out that there is a Glen Grant Aged 12 year Non Chill Filtered sold only via Duty Free Shops. On their web site they refer to it as a "Travel Exclusive". Tasting notes add Butterscotch so keep your eyes open! I need a bottle…. for science.
Oh and It's Glen Grant with a space in between everywhere it seems, except their logo.
And ignore the cookies in the pictures, a mans got to eat.
Our Score: 79/100
Bottles on Hand: