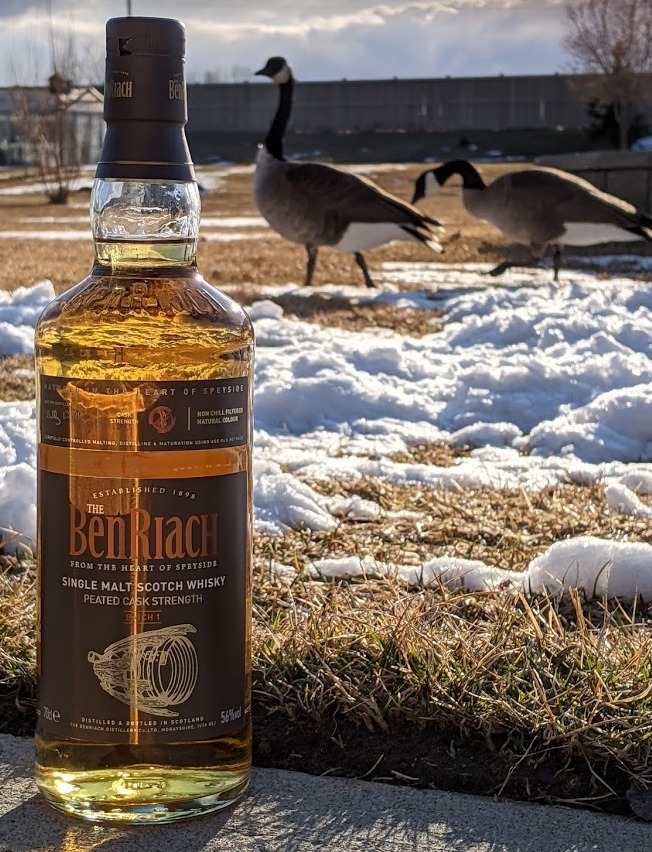 Tasting Date: 2021-04-16
Region: Scotch – Speyside
Type: Single malt
Age Statement: NAS
Size: 700ml
ABV: 56% ABV
Cask Type: Ex bourbon and Oloroso sherry oak casks
Distiller: The Benriach Distillery
Location: The Benriach Distillery, Elgin, Scotland
Bottler: The Benriach Distillery
Purchase Location: Crossroads Liquor Store #46 975 Broadmore Blvd. Sherwood Park, Alberta, Canada
Purchase Date: April 11, 2021
Cost: $94.59 including GST & Deposit
Tasting Notes From The Benriach Website: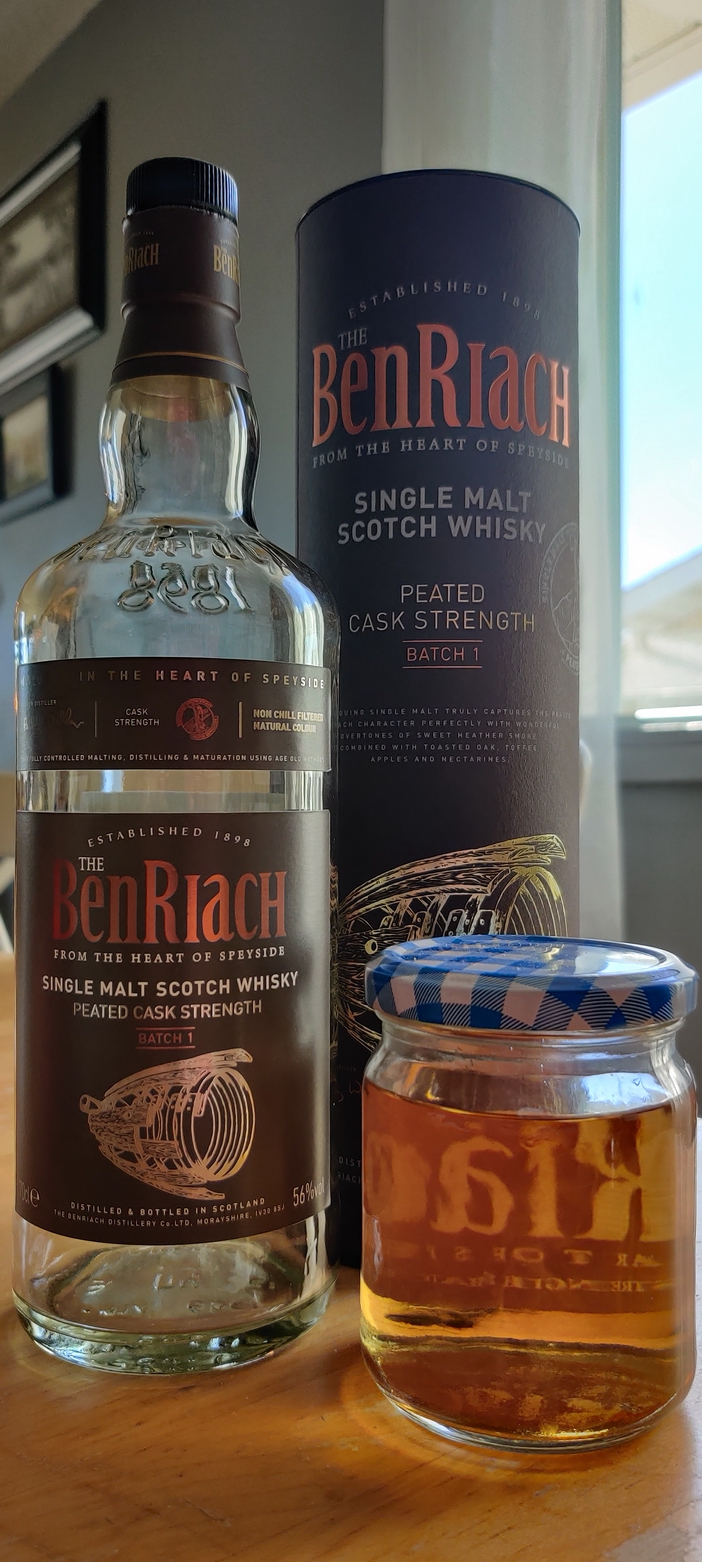 None, actually this bottle isn't even listed on the website.
From the packing tube:
NOSE: Butterscotch drizzled over campfire-roasted apples combined perfectly with crisp white pepper. A gentle, earthy oak character adds to the subtly peated back note.
TASTE: A warm toasted oak sweetness combines with toffee apples and ripe nectarines. A sweet heather smoke slowly builds leaving a lingering peat note alongside Scottish tablet and rich stewed barley.
Colour: Bright summer gold – Natural colour and non chill filtered
TransparentSmoke Review: Benriach was purchased by the Brown-Forman conglomerate in 2016. As these things always seem to go, new bosses meant changes started happening. Now our bottle date reads 2016-12-01. So our bottle is mixed up in the whole purchase timeline. In that I think it was created just after the purchase. Because by 2017 the "Batch Series" had been cancelled after just two batches.
A cancelled bottle should make it a collectors dream, but the Benriach website does not even list this product or the "Batch 2" release. They even have a page called "Archive" that seems to be there specifically as a list or Rare and discontinued bottlings. So I spent some time trying to piece this mystery together. There is precious little out there. One of the pieces of related information I did find is that the Glendronach Distillery was purchased at the same time by Brown-Forman and that reminded me that I couldn't find a bottle of the GlenDronach 2009 Canadian Edition on the Glendronach website either.
I also did notice another oddity in that a disproportionate number of the reviews I was seeing were coming from western Canada. These two random facts have led me to the conclusion that Brown-Forman has been dumping whiskies on us here in Alberta. I think it is easy for them because we have province wide government controlled warehouses so they can dump a lot of bottles in one easy step. So this is the last of it. Buy it while you can find it.
I drank the Benriach Peated Cask Strength Batch 1 with my whisky club (still meeting virtually). It's a nice dram, but a peated Speyside is a little bit weird. The earthy peat overwhelms the butterscotch and apples. By the second glass though, it was all hints of butterscotch and apples and I really enjoyed the throat feel of the 56%ABV. Finished my whole portion in one evening and ended up knackered!
Our Score: 80/100
Bottles on Hand: