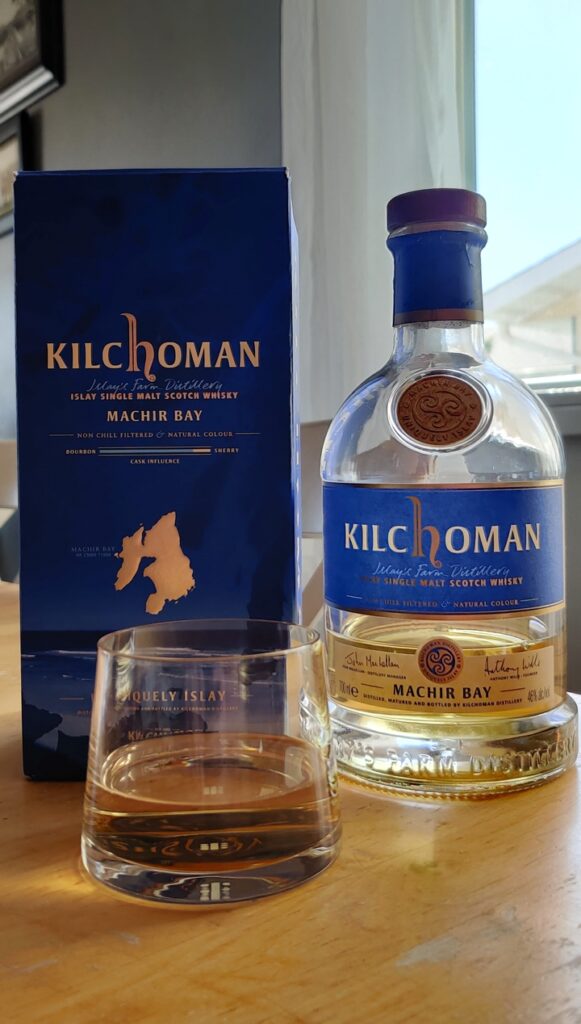 Tasting Date: 2021-04-15
Region: Scotch Whisky – Islay
Type: Single malt
Age Statement: NAS
Size: 700ml
ABV: 46% ABV
Cask Type: Ex American Bourbon and Sherry Casks
Distiller: Kilchoman Farm Distillery
Location: Rockside Farm, Bruichladdich, Isle of Islay, Scotland
Bottler: Kilchoman Farm Distillery
Purchase Location: Unknown (Edmonton)
Purchase Date: Shortly after February 20th 2017
Cost: Unknown, now sells for $78.84 including GST & Deposit
Tasting Notes From The Kilchoman Website:
NOSE: Lemon zest, vanilla and distinct coastal influence give way to floral intensity, juicy peaches, pears, and wafts of rich spices
PALATE: Bursts of tropical fruit and dried sultanas, warming smoke and waves of honey, malt, butterscotch and rich sweetness
FINISH: Sherry-soaked fruit, cracked black pepper and sea salt. Long-lasting with layers of citrus sweetness and maritime peat smoke
PEAT: 50 parts per million
Colour: Beech, non chill filtered and natural colour
TransparentSmoke Review: I've had this bottle open for a while. The date on the side says bottled February 20th 2017. So sometime after that, but that means somewhere in the range of 4 years. It's been open that long not because it was a cherished favourite, but because I just can't seem to finish this bottle. It doesn't drink easy and it goes to my head like no other whisky. But at only 46% there are obviously other whiskies that should go to my head faster.
In researching Kilchoman Machir Bay for this review I stumbled across a poignant comment in the bottom of someone else's review. Bud Ryerson, if you are out there and if you ever search your own name and find this: you are 100% correct. The nose on Kilchoman Machir Bay is very close to Mezcal. It does on some level strike me as a disappointment that it is so similar to mezcal on my nose. I really want to find the sent of juicy peaches and pears. Maybe I just can't smell pear….
The alcohol level holds up well to the peaty smoke flavour and it gives a nice mouth burn and throat feel This leaves a nice warm chest feeling. Kinda like I'm doing tequila shots. I'll spend some more time with this whisky and see if my realization that it smells like Mezcal makes me appreciate it more. I'll be back and evaluate this again with a new bottle one day, but for now it gets a solid 64 (This is better than good).
Our Score: 64/100
Bottles on Hand: